Stephen Russell currently has three thriller novels in the Cooper "Mackie" McKay series, with three more novels in the works.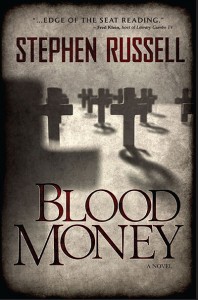 BLOOD MONEY
To clear his name, McKay must delve into his ex-wife's past, discovering a sordid double life and a military secret so deadly it affects the entire country. Threats ultimately force him to choose between his life and that of his long-time friend.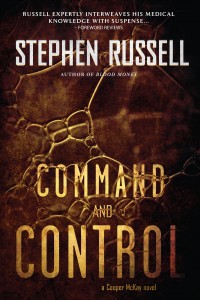 COMMAND & CONTROL
After masked military responders forcefully remove Mackie from a plane, he finds himself in the middle of an investigation by the Centers for Disease Control. As a deadly pathogen spreads through health centers across the U.S., Mackie suspects domestic terrorism rooted in Big Pharma and sanctioned by public health officials. Mackie is caught in the cross-hairs of a governmental cover-up, where the only clear solution seems to be silencing the whistle blower.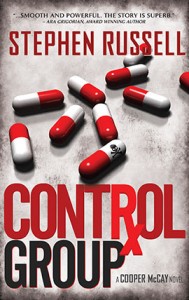 CONTROL GROUP
After a paralyzing family tragedy shatters Dr. Cooper McKay's life, big pharma hires him to sell doctors on a safe, effective new drug. It is not. McKay must choose between supporting a company with a promising cancer cure or an FBI informant with his own versions of the truth. One thing he does know—billion-dollar drugs don't go down without a fight.