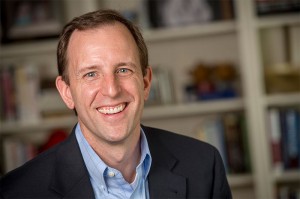 Photo courtesy of Steve Wood, UAB News
Dr. Stephen W. Russell is an award-winning Physician and author.
He is an Associate Professor of Internal Medicine and Pediatrics at the University of Alabama-Birmingham (UAB), caring for patients of all ages in the clinic as well as the hospital. In a survey of his peers published annually in Birmingham Magazine, he has been repeatedly recognized as one of the city's "Top Doctors".
Dr. Russell also has a passion for medical student and resident education, having twice been recognized at a top-ten teacher in the UAB Department of Medicine. Prior to that, he received the outstanding faculty teacher in the Department of Medicine at the University of Cincinnati College of Medicine.
Dr. Russell has used his dual board certification in Pediatrics and Internal Medicine, along with his direct exposure to the pharmaceutical industry, to write the Mackie McKay series. He is a devoted student of writing, previously winning the Santa Barbara Writers Conference 2008 Paul Lazaras Award and was a finalist for the conference's 2008 Dennis Lynds Scholarship for mystery writing.
He lives in Birmingham, Alabama with his wife, 4 children, and two relentlessly-chewing lab puppies. He is working in his next Mackie McKay novel.