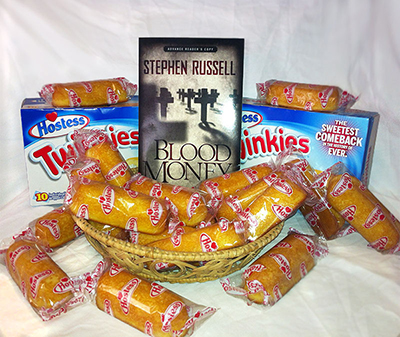 In honor of the fried Twinkles that Mackie experiences in Blood Money, we have set up a fun giveaway:
One print copy of Blood Money
One basket of twinkles
A recipe for deep frying
If you've never tried them, add it to your bucket list!
The Twinkie Giveaway has ended! Our winner will be announced shortly!